SEE Telecom is a best-in-class provider of innovative radio communication technology and solutions that aim to improve the critical communication in confined areas, such as road tunnels, railway tunnels, metros, offshore wind farm platforms, airports, etc. Our job is to design radio coverage systems that are easy to install and maintain at the best prices for both national public safety networks and PMR / DMR in major infrastructures.
Our experience in the field of building radio frequency solutions has been progressively incorporated into our solutions resulting in a unique portfolio of systems and products. Our repeaters are highly recognized for their excellent RF coverage and reliable communication.
Founded in 1972, See Telecom is privately owned and headquartered in Nivelles, Belgium. We are the leader in the market of radio communications, and for the past 20 years – after the Mont Blanc Tunnel fire in 1999 we stick to our credo "Connecting to life". 
SEE Telecom brings radio coverage to confined areas to make all-level experiences of owners, coworkers, and users more safe and organized. We accompany our clients throughout the entire process - from guidance and design to the final implementation and maintenance.
SEE Telecom provides innovative solutions and creates radio networks that correspond to the current and future needs of the domains where the critical and secured wireless communication is or will be mandatory. Our future-oriented solutions are the results of the work of a high-professional dedicated team, which is extremely attentive to the market's trends and international requirements. 
Our mission is to connect people to life
By ensuring the security and bringing radio coverage in confined areas, such as tunnels, buildings, mines, etc. and by enabling people to be alerted in case of real-time danger, to stay in touch with the outside

By facilitating the operations of security and emergency services to intervene efficiently in order to save lives and prevent disasters

By facilitating infrastructure construction, operation, and maintenance
Our vision is to become a world leader of solutions for radio connection within 2025.
Our innovative solutions are based on never-ending focusing on customer and society's needs and technological achievements. A vivid example is SEE Smart® - a merge of technology and smart solutions for confined areas that secure all levels: from construction and operation to maintenance, as well as solutions for emergency and condition monitoring.
See Telecom's success is built on fostering strong human relationships between employees and outside stakeholders. These relationships are the driving force that enables the Company to accomplish its mission.
By earning the trust of our customers and partners, we guarantee our success.

By cultivating technical expertise, we can deliver the very highest quality service.

By being flexible we can meet the fast-changing and competitive markets that our customers face.

By assuring reliable service performance and dependable deliveries, we can ensure the success of our customers' projects.

By technology intelligence, we are able to provide the most innovative solutions and satisfy all the radio connection needs of our customers.

By committing to sustainable business development, we can create value for everyone.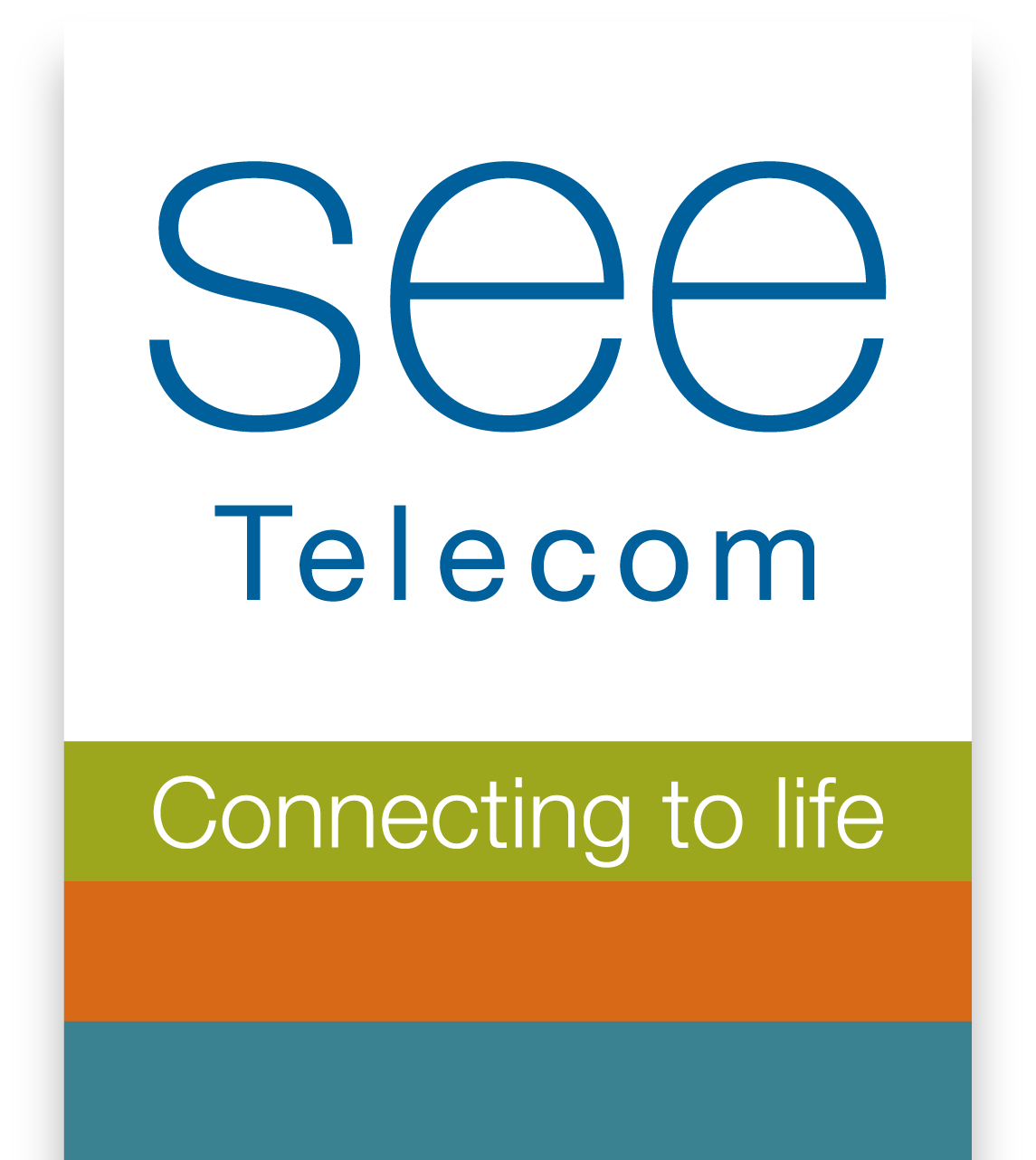 Since 1972, our company has achieved a lot and developed new ways of helping our customers connect to life. Below you can learn more about our history and evolution.
Establishment
SEE Telecom was founded with the objective of providing specifically designed connectors for the copper coaxial cables based networks in Belgium. In 1972, at the start of cable TV, most of other cable TV networks were using coaxial aluminium cables.
RF technologies
SEE Telecom starts supplying cable operators with RF and Optical equipment and increases its investments in the latest RF technologies.
First GSM networks
SEE Telecom starts a complete connector range for the first GSM networks.
SWS
SEE Telecom starts the SWS (See Wireless Systems) business line and accumulates successful projects since then.
10GBps WDM platform
SEE Telecom partners with Ekinops (Lannion, France) to launch a 10GBps WDM platform.
End-to-end solutions and services
SEE Telecom partners with Vector (Gdynia, Poland) to broaden its product portfolio and offer complete end-to-end solutions and services.
DTA revolution
SEE Telecom's DTA (Digital Tuneable Amplifier) revolutionizes the radio enhancement system with a single board to process all types of modulation from 40 MHz to 1 GHZ in a 10 MHz bandwidth.
SDR8
SEE Telecom's SDR8 is the latest evolution of DTA family to keep the technologicala advance in radio enhancement system. From now, a single board can process all types of modulation from 40 MHz to 1 GHZ in a 10 MHz bandwidth, with 8 independant processing channels by slot.
see smart® concept
SEE Telecom launches its new brand and portfolio see smart® and revolutionizes the complex radio systems by bringing a turnkey solution that mixes all new technologies for critical communications as RF, GPS, PA, 4G and 5G.
Move to Baulers (Nivelles)
SEE Telecom moves to Baulers (Nivelles) in its brand new building.